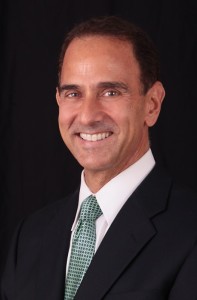 In 1998 Home Remedies, LLC was founded as a Real Estate Investment Company focused on purchasing, rehabbing and selling distressed residential properties throughout Connecticut. Through the years, our search for "motivated sellers" has lead us to hundreds of homeowners in dire need of creative solutions to their real estate difficulties. While the best solution was often for us to purchase their properties, there were also circumstances when other options were actually best. Since some homeowners wanted to stay in their home, and others were facing foreclosure with or without equity, and some were simply in need of help with a Short Sale, we found ourselves faced with the opportunity to offer advice and direction to homeowners who had nowhere else to turn. Since we're a client-oriented company, it has been important for us to put our clients' needs first, finding the best solution for them, even when selling to us is not their best option. Every situation is different, which is why having the expertise and tools acquired through years of experience sets us apart, and has allowed us to evolve into a premier Real Estate Solutions Company.
Today we continue to work with homeowners facing a wide variety of circumstances, helping them find the best solution possible for their particular situation. In cooperation with our sister company, North Atlantic Realty, LLC, we negotiate Short Sales for sellers with no equity in their home, find buyers for sellers who need to close quickly, provide guidance to homeowners facing foreclosure, and yes, we still buy houses as well. In fact, to date, Home Remedies, LLC has purchased, rehabbed and sold over 150 properties throughout Connecticut and we're extremely proud of the quality of our workmanship. If you would like to see some examples of our work, please go to the "Recent Projects" page to see several revealing before and after videos of our recently completed projects.
At Home Remedies, our first priority has always been to do what's best for our clients, and with the skills and experience gained through helping distressed homeowners for the past 18 years, we know we can help you as well. So contact us today, and let Home Remedies find a cure for your home ownership blues.